Today, I flattened the low bench slab, using the same fixture I used to get it reasonably flat after cutting it out of the log section. It's dusty, noisy work that throws wood chips everywhere. Sometimes you have to take one for the team, even when the team is only you 😀.
This time I remembered to cover the sharpening station and the work/infeed table. I didn't think to close the tool chest so that added some time to clean up.
I flattened the top almost all the way across, leaving the edges because I wasn't sure how much material I'd need to take off the bottom to get it flat enough. I want to take as much off the top as I can to minimize the wound from a previous event (lighting?) in the finished bench. You can see how messy things get.
First pass on the top; what a mess the router makes
---
Cleaning up and setting up are a big part of why power tools for my "one off" projects don't always make sense. But in this case it was the clear choice, since we're talking a lot of work with hand tools in a very hard wood.
I flattened the bottom and it only required removing about 1/8" of the slab. I cleaned up the bottom with hand planes, which was a good thing to do. It got things flatter than the router does and also showed me the grain is reversing direction like crazy in this slab. That resulted in some tearout on the bottom which doesn't matter for strength and won't show. But now I know I'll need to use scrapers to put a final finish on the top. A perfect finish isn't important, but since sometimes I'll be sitting on the bench to work I don't want it too rough.
I made quick enough progress I had time later in the evening to complete the final pass on the top. Good results, and more mess.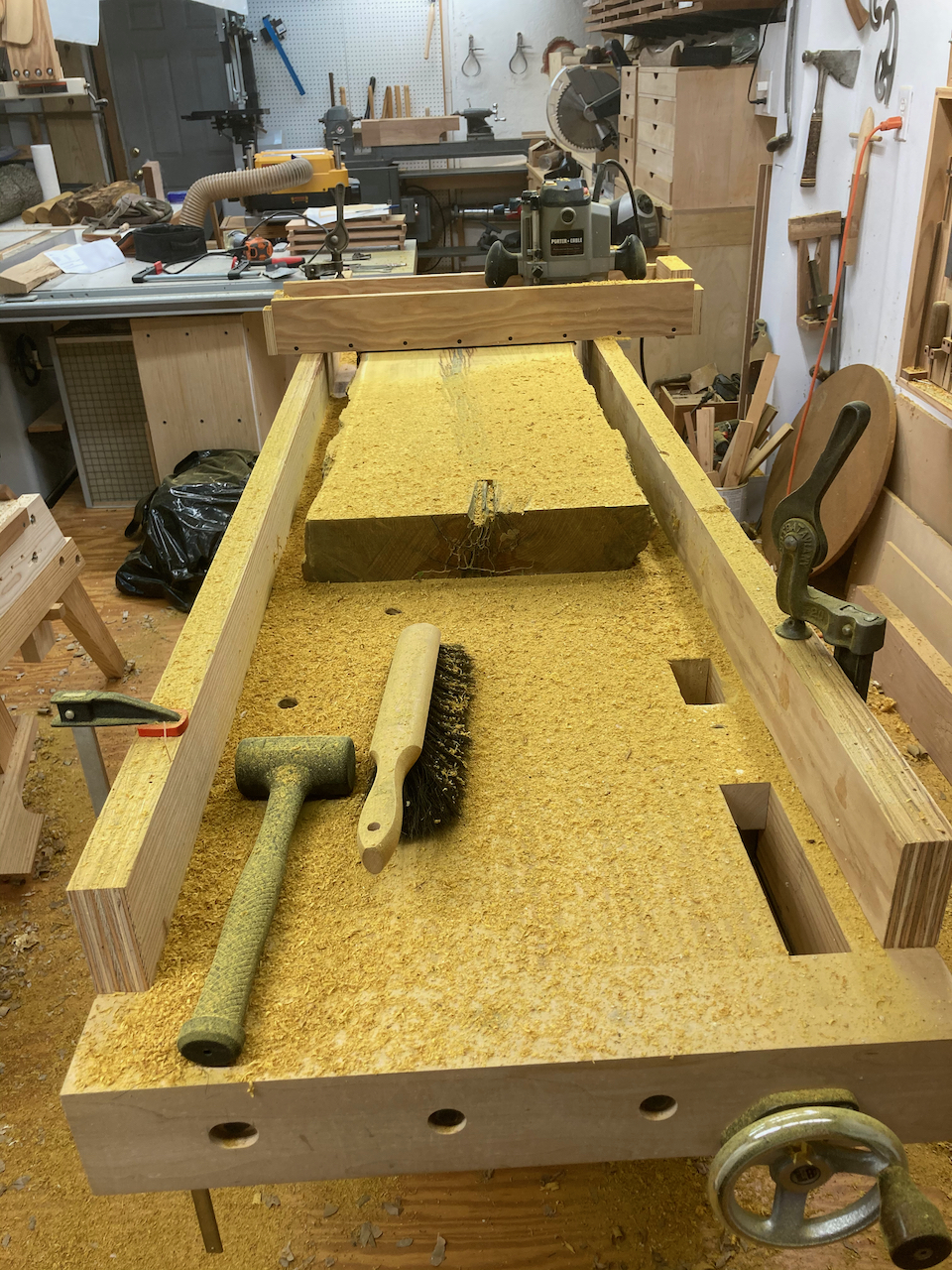 Slab after final router pass on the top
---
Including myself.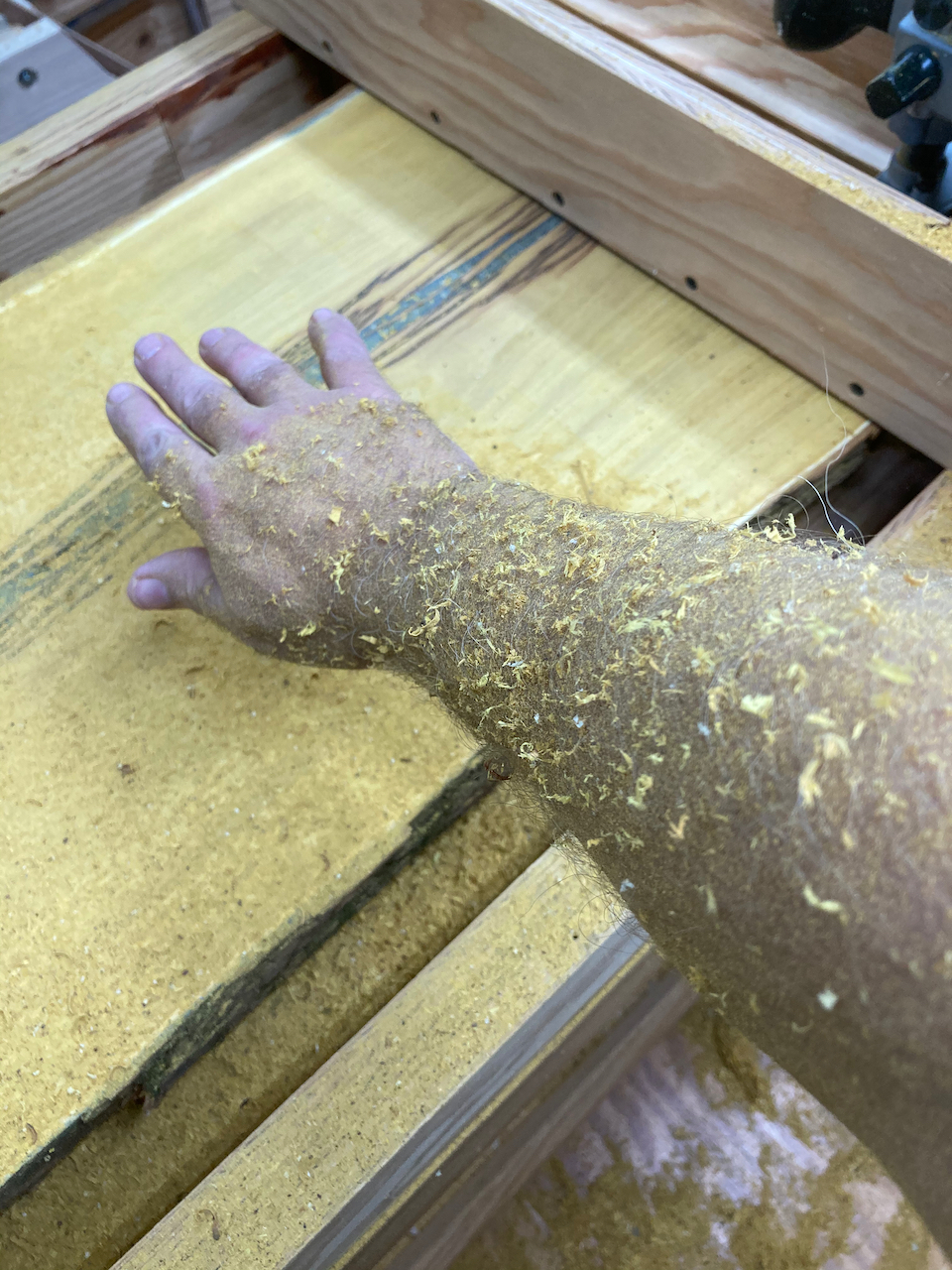 Chips really do go everywhere
---
I cleaned up the shop which was a lot of work with the shop-vac and broom, and covered the slab to retard moisture loss. I'll start laying out the legs and holdfast holes tomorrow. If I'm lucky and motivated enough I might even get this thing put together over the weekend (now that is crazy talk 😀).