Now that the study is done, I've got lots of options for woodworking activities. The girls have hit me up for making them jewelry boxes, and I've been working on the design for those. I'm also going to get out the lathe accessories I got for Christmas in 2017 (over a year ago) that I didn't let myself unpack because the study wasn't done.
But perhaps my biggest adventure is going to be trying to learn how to make chairs. I don't know if I'll succeed, but I hope one day to be able to make windsor chairs like the beautiful ones Curtis Buchanan makes.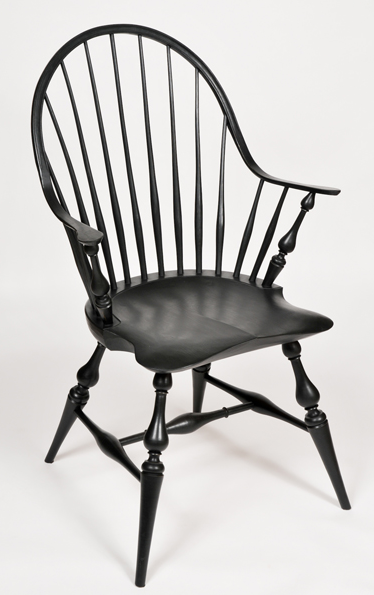 Curtis Buchanan Continous Arm Windsor Chair
I've already bought a bunch of tools needed for chairmaking which I didn't previously own. I'll need to learn how to keep them sharp, but I also need to build some things. The first one is a shave horse.
A Tim Manney Shave Horse
A shave horse allows you quickly and easly clamp chair parts for easy work with a drawknife, spokeshave, and other tools. I'm building the model shown here with Tim Manney demonstrating how to use it.
I bought the plans Curtis and Tim created and am using them plus the article from the July/August 2017 issue of Fine Woodworking.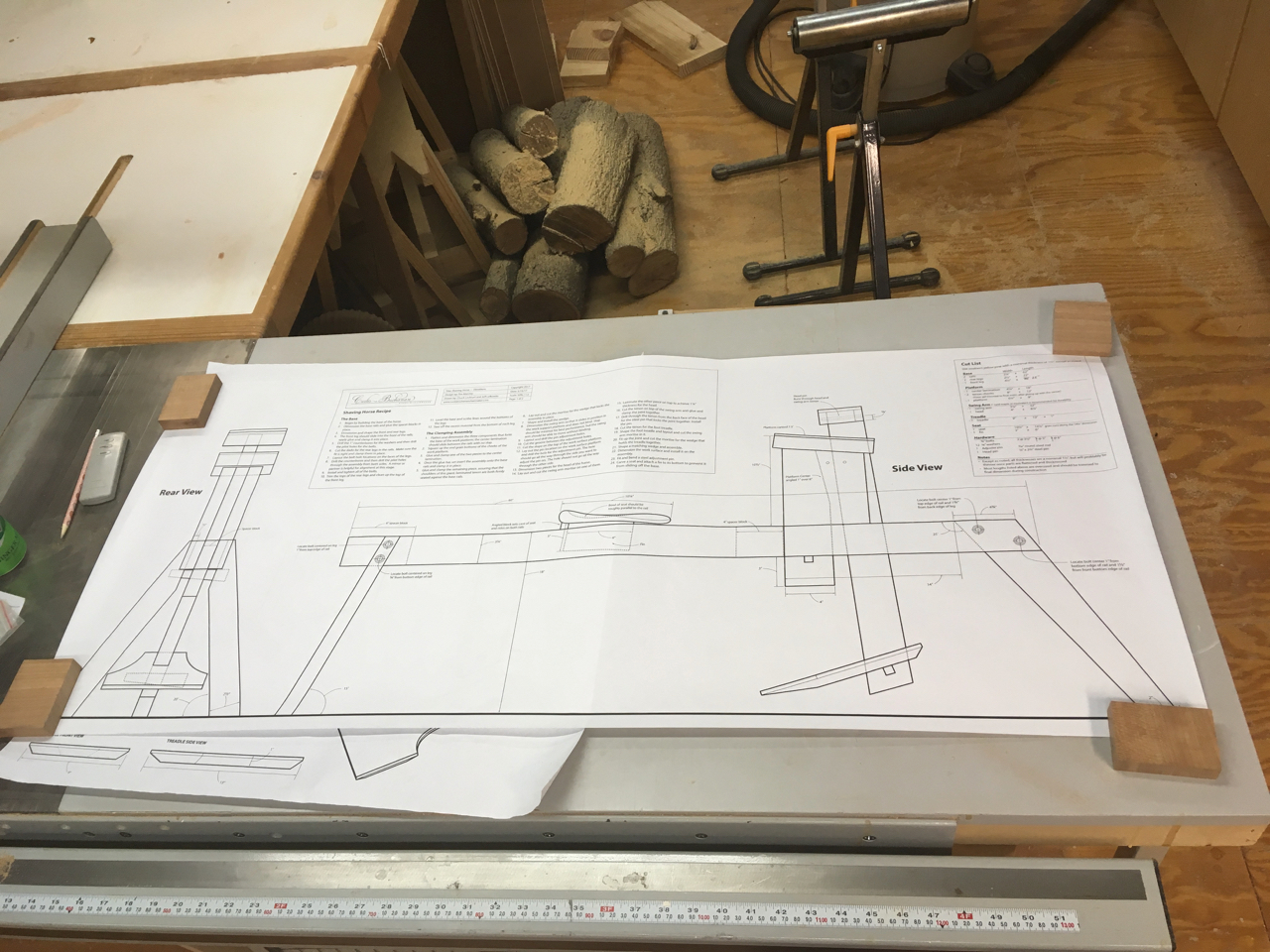 I've been working on the project since I finished the study, but only when the mood strikes me. That's a wonderful thing, to be able to go to the workshop because I want to, not because the project needs finishing.
I've got the base completed, and the main part of the pedestal complete as well.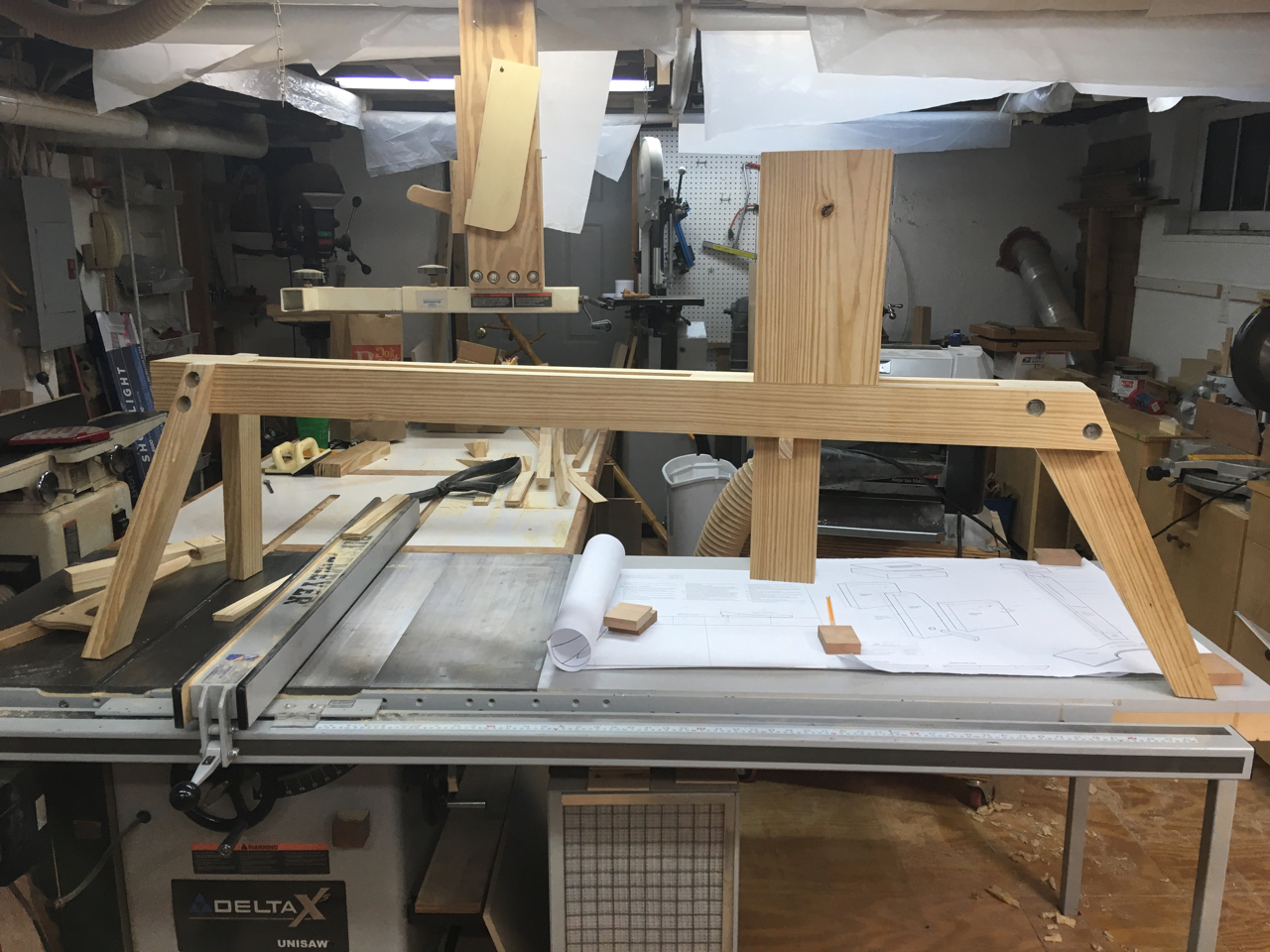 Tonight I cut the top of the pedastal to the right height and angle, after tuning up my bandsaw. I then started working on the swing arm and it's head, but those pictures and explanation are for another post.