On Friday, before we had family over Saturday for a wonderful Thanksgiving meal, I got the third tier in place. This took rather more time than you (and I) might expect.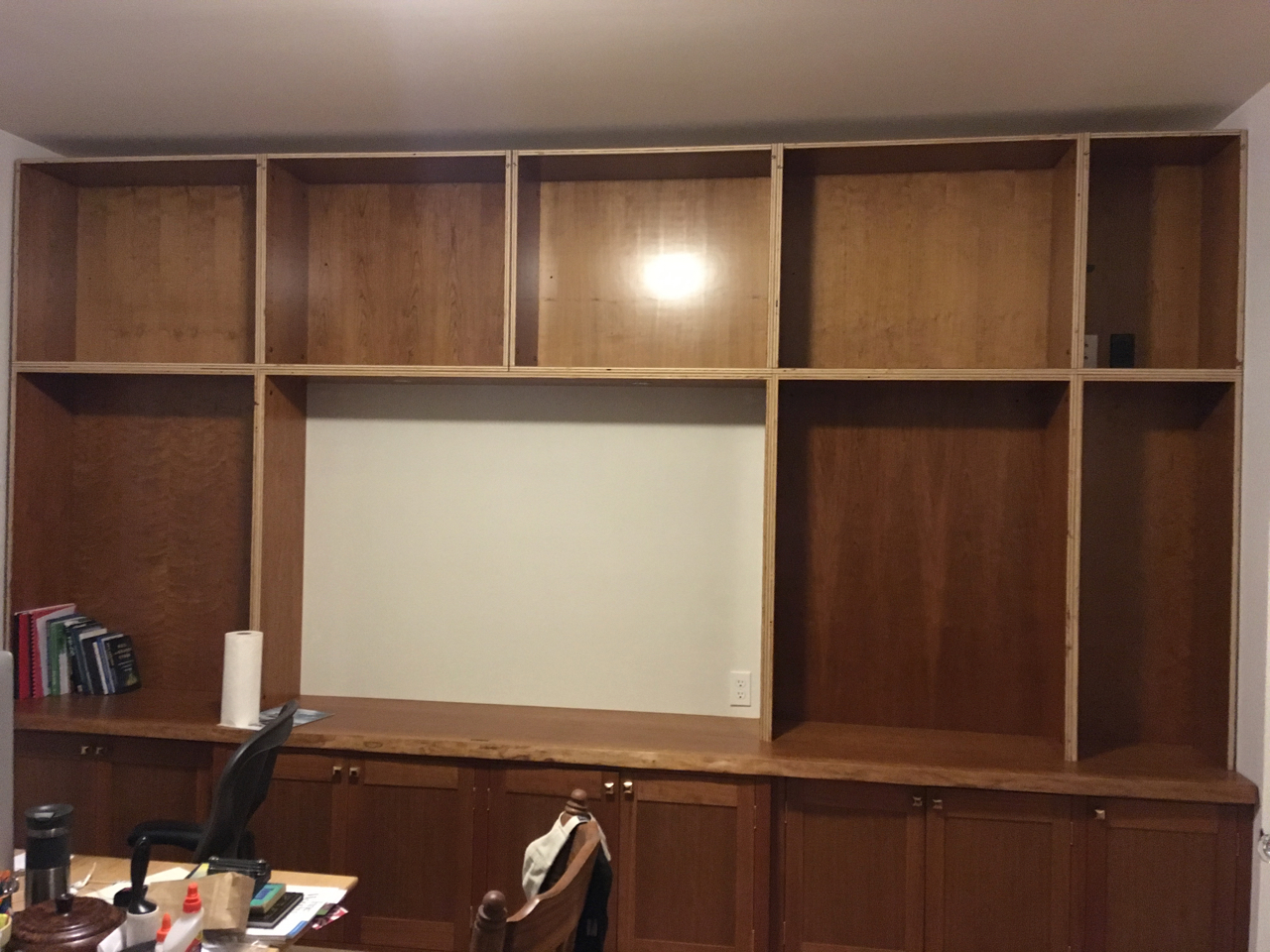 Today, I took time to do some cleanup in the shop, including quite a few 'odds and ends' things that needed doing. I still have some chisels and plane blades that need sharpening.
The bottoms of some of the bookcase shelves still need coats of polyurethane, but today I took time to rough out pieces for the case trim and shelf stiffeners.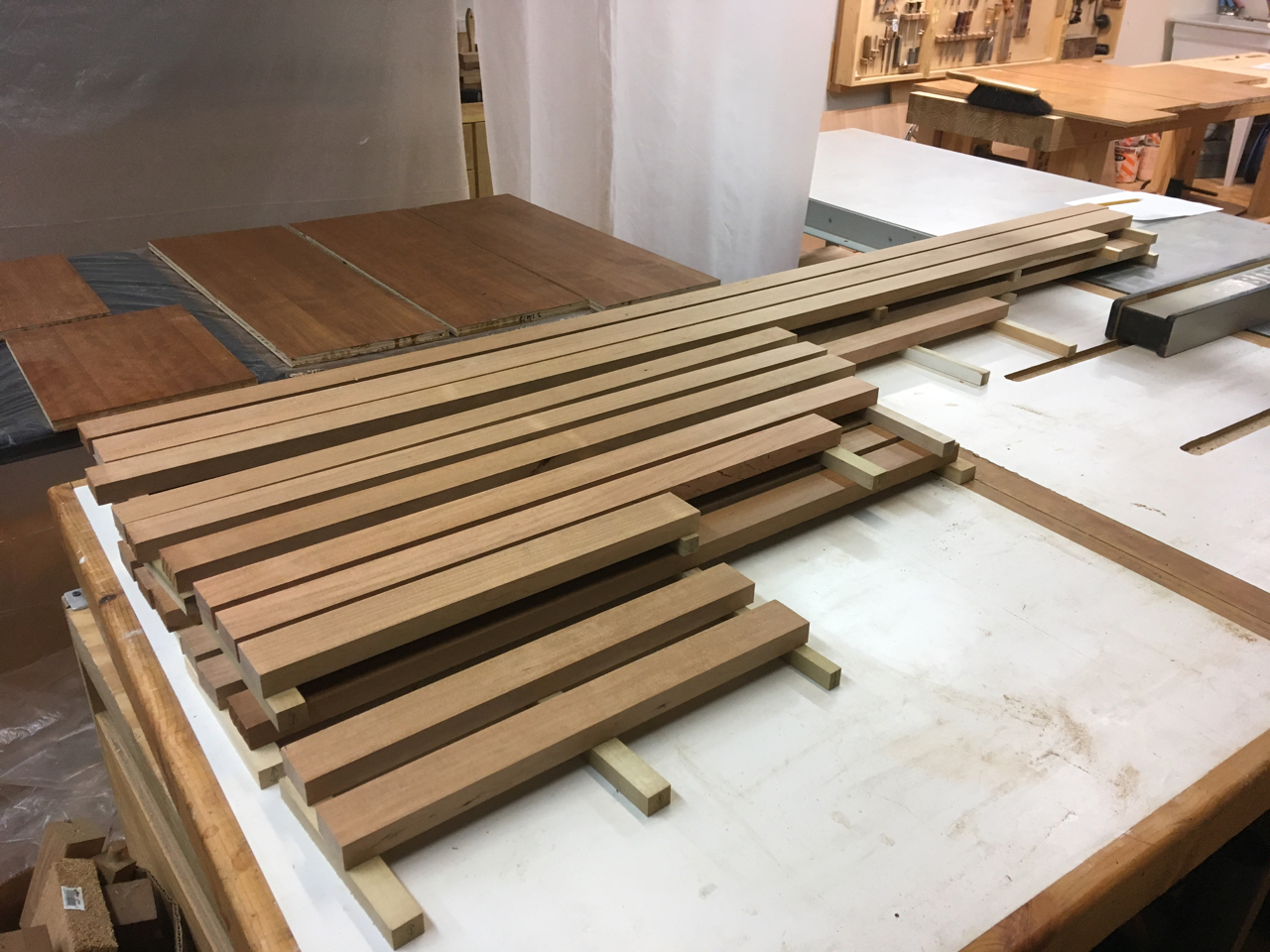 I used to think roughing out parts and letting them sit was optional (despite the advice of many, many people much more knowledgable than myself), and then I had quite a few parts warp on me so badly I couldn't use them. When you cut wood, it can release internal stresses. While things mostly stay as cut, give or take a bit, sometimes things will move quite a bit and, on rare occasions, can move so much you can't use them. So now I rough cut slightly large and let things sit for at least a day.
I'll be lucky to get a coat of finish on the shelves tomorrow evening, since I will spend most of the evening teaching T'ai Chi. But I should be able to get the rest of the finish on them this week. Hopefully I'll also find time before the weekend to mill the trim and stiffeners to final size. Then it's back to another long slog of finishing.