With the shave horse complete, I'm pretty much ready for my exploits/explosions in chairmaking. So I'm starting to seek out sources for green wood.
But I'd also like to continue learning and enjoying my lathe, and better use the space in the shop. So for a while now I've been working on the details of some storage cabinets above the chop saw station. For details see My longest-running project so far. Now that the fence is complete (it works great, by the way), it's time to build the cabinets.
I've never worked with soft maple before, and white cabinets seem like the right thing here, so I bought some lumber. And after cutting it into parts realized I hadn't bought nearly enough. So I went and bought some more.
This evening, I cut the second stack into parts and added it to the parts I'd already cut, enough for the cabinet carcasses and drawer dividers. It's a fair bit of material.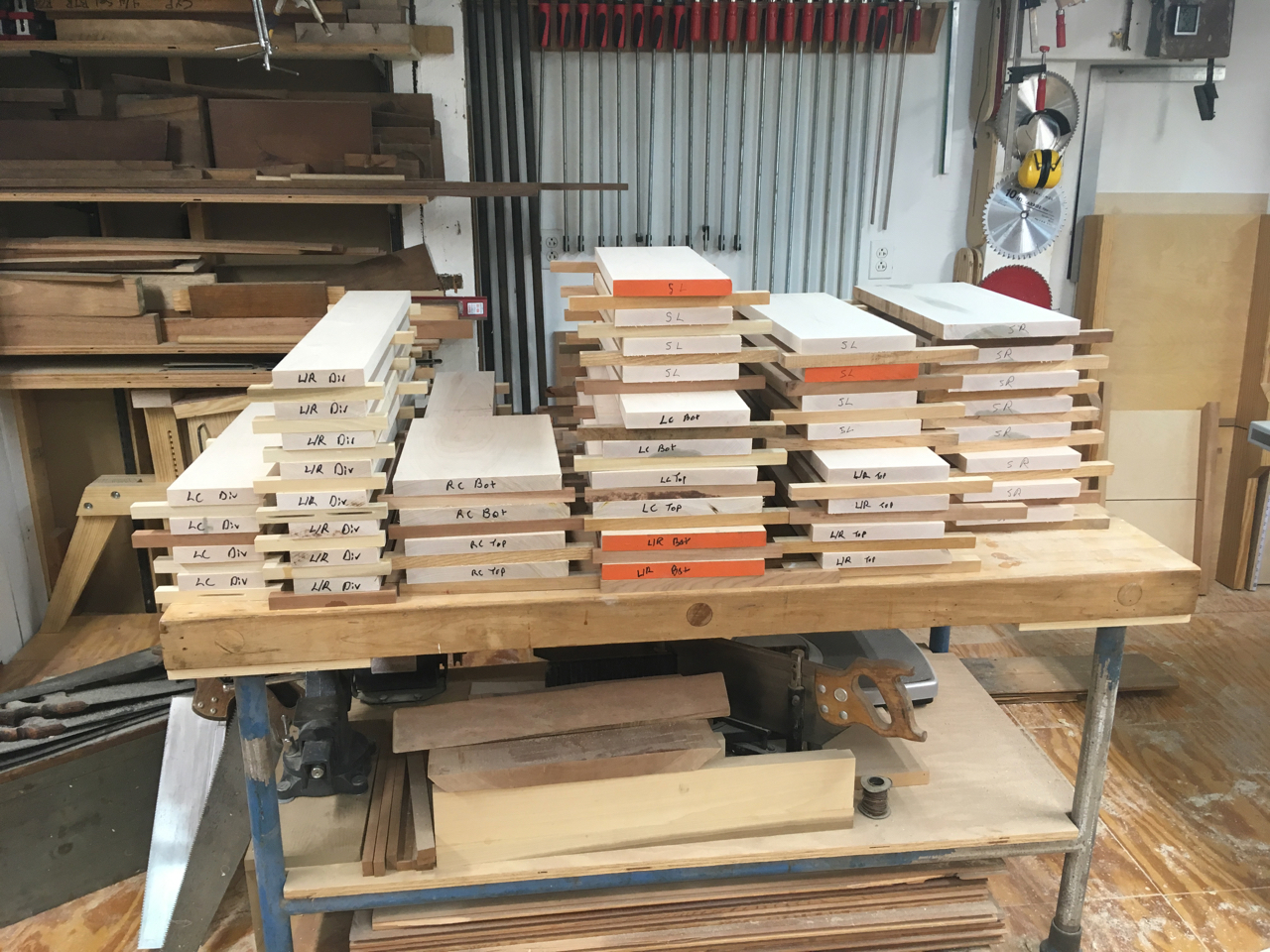 Cabinet parts rough milled
The drawer fronts and drawers will be made out of other material I already have. I think it's birch or hard maple which should look nice with the soft maple. But I could be wrong, so we'll see how it looks. If it sucks, I'll go buy some more soft maple and replace the drawer fronts… 😀
I do have a challenge with this build. I need panels that are 14 1/4" deep for the sides, top, and bottom of the cabinets. My jointer can manage 6" wide boards, and my thickness planer can manage 13". So I'm opting for two-part panels, one wide and one narrower. That allows me to mill the narrower part with the jointer and the thickness planer as I usually would. For the wider part, I'm trying a technique I've read about but haven't tried.
Take a wide board that will fit through your thickness planer and figure out how it isn't flat. Then use a hand plane to make it 'rough flat' on one face. Send the board through the planer with the 'rough flat' side opposite the cutters to flatten the other face, then send the first face through to get a flat board.
This is new to me, so I decided to start small, with a single panel. It seems it may have worked. Ironically, the narrow board, which I could mill as usual, is bowing on me, which I didn't anticipate (silly me). So I've stickered them and put a slab of granite I use for sharpening with sandpaper on top of that piece. I'm telling myself the board might relax enough I don't have to make another part (hah!).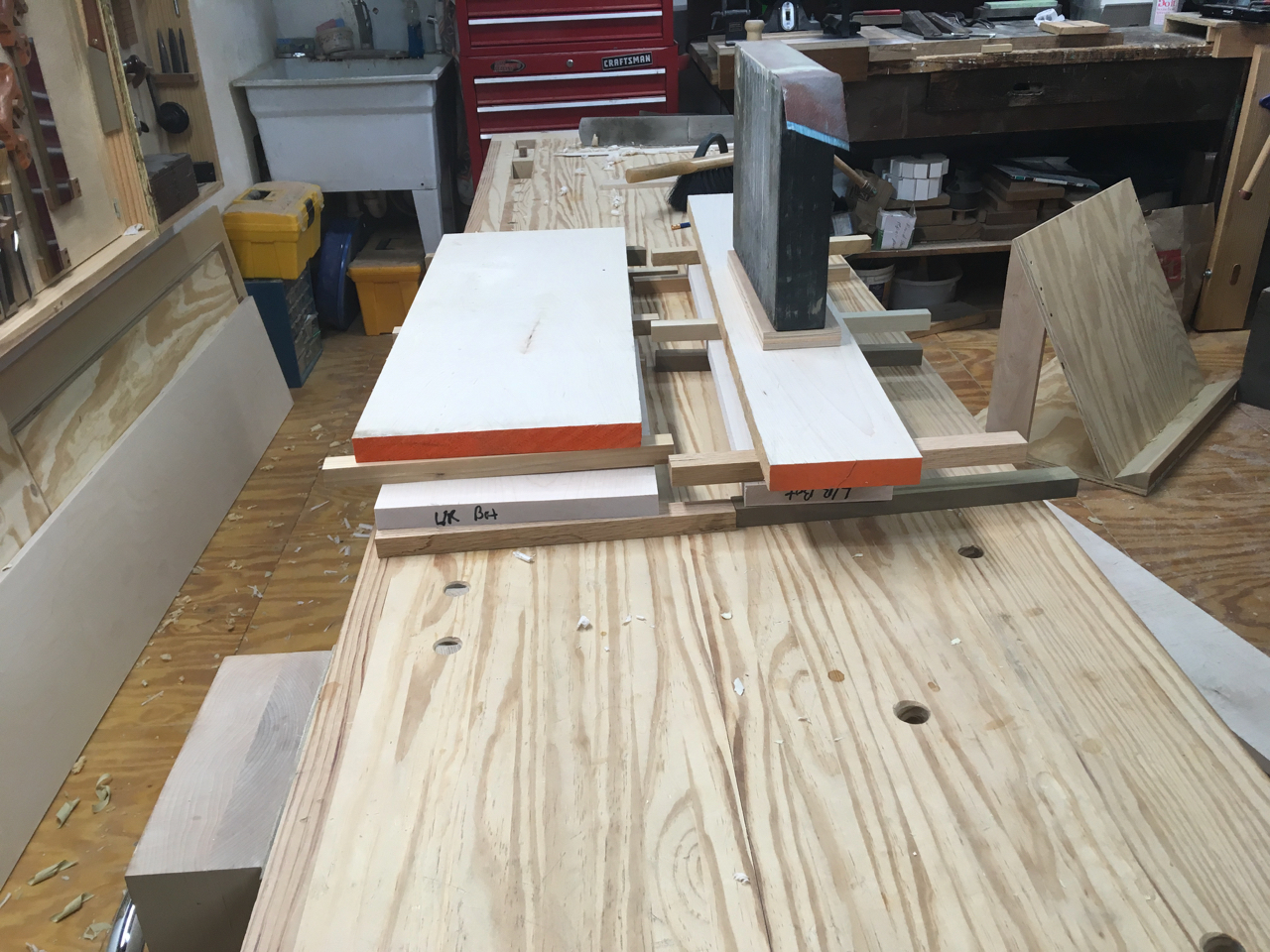 First panel boards stickered with weight as encouragement for a bowed piece

****